Mash Bill
95% Rye / 5% Malted Barley
Appearance
Clear and rich, chestnut color
Aroma
Floral and citrus notes with hints of black cherry and rye.
Taste
Our signature rye is chewy and complex with an unexpected sweetness in the front of your palate, balanced by the spiciness of the rye in the back. Bold citrus peel, black pepper and mild clove with hints black cherry.
Finish
Three Chord finishes with a silky mouth feel, herbaceous mint, and a mild pleasing hug.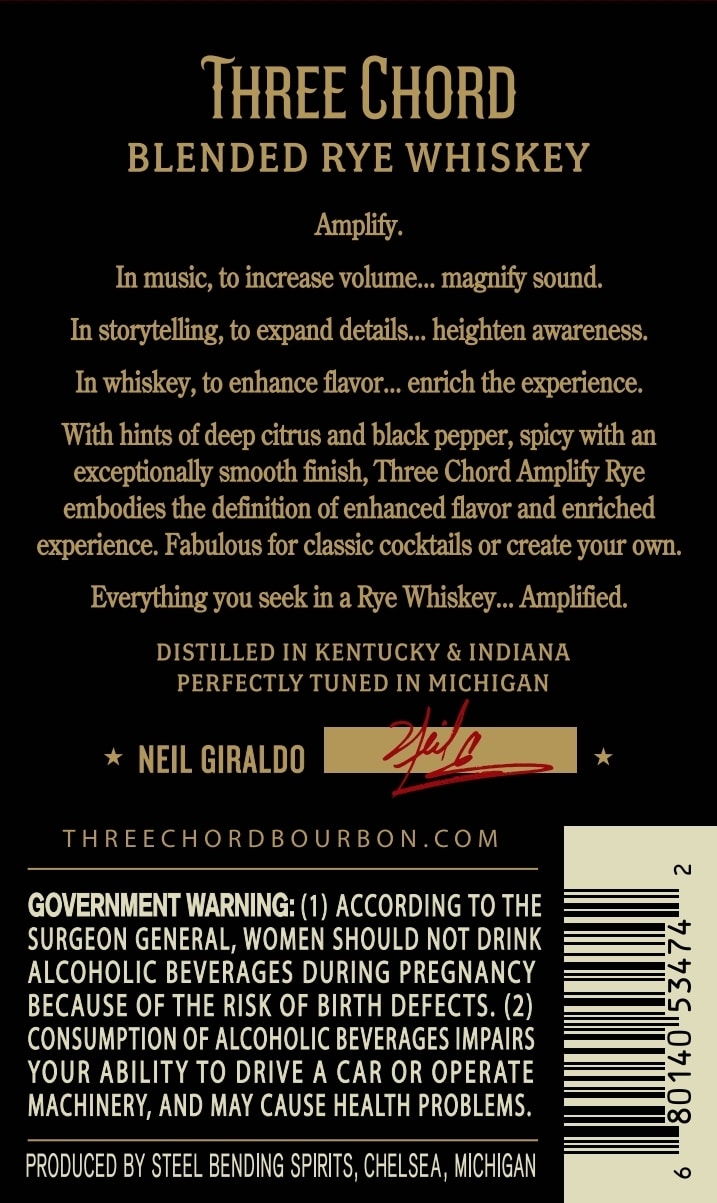 Amplify Rye Whiskey
750ml \\ Alc. by vol. 47.5% \\ Proof 95
"It is worth taking the time to find this new Rye Whiskey" – BourbonVeach.com
Three Chord Amplify Rye features a balanced blend of straight rye whiskies from Kentucky and Indiana. The two whiskies are blended before being re-barrelled for 2-6 months. At 95 proof, Amplify Rye expresses a remarkable depth of rye character as well as complexity, elegance, and balance.