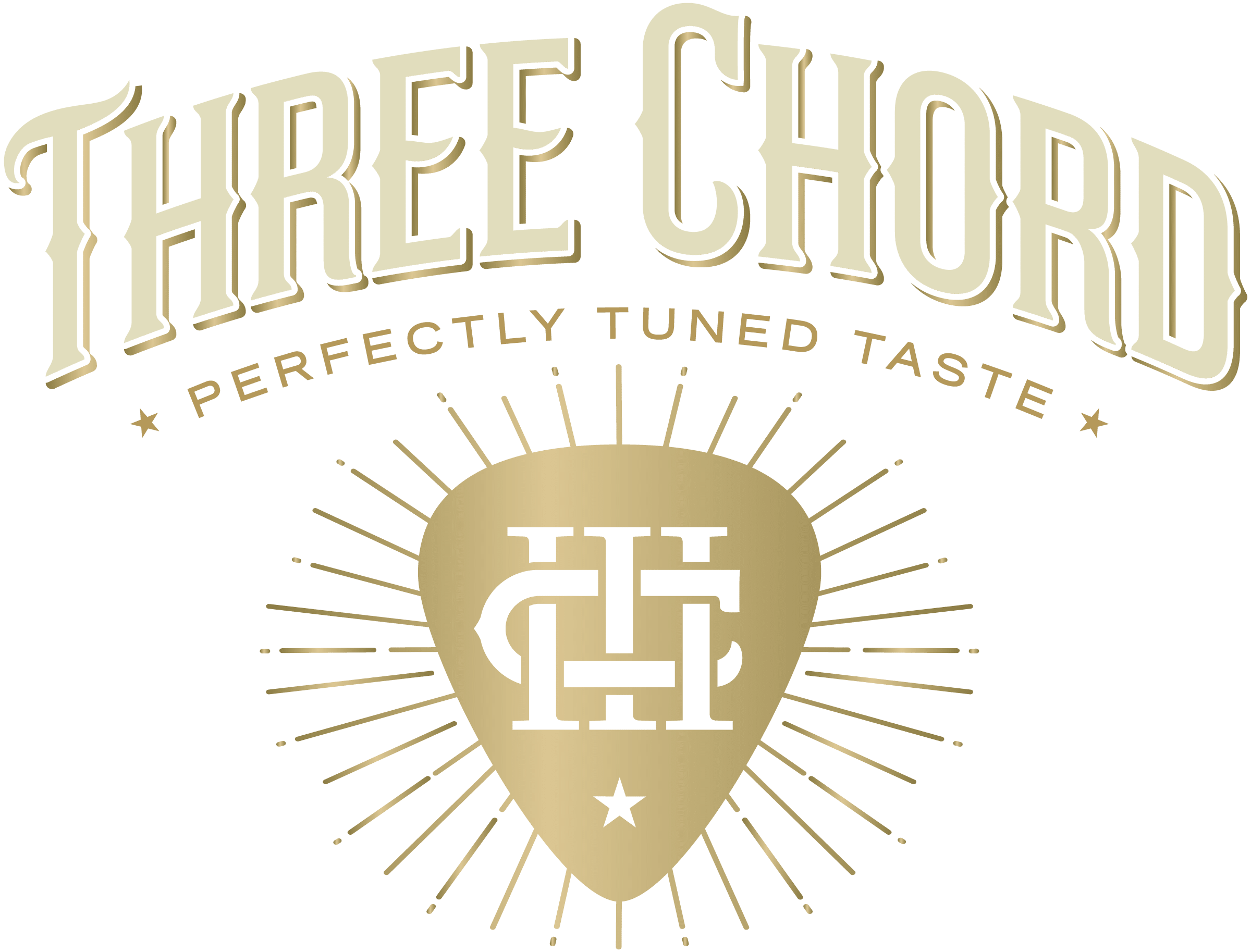 This is good, I recommend it!
It is worth taking the time to find this new rye whiskey.
A- from Drinkhacker.com
I rate this 93 points...
Spectacular
As smooth as the guitar playing of its creator
A Bourbon Worth Sharing
Very smooth bourbon – very nicely blended
- Wine Searcher
I rate this 107 Proof Reserve at 94 points
Highly recommended
- Tastings.com
Best of Class for Small Batch 11 years or Older - Gold
- Craft Distillers Spirits Competition
Best in Show Overall: 12 Bar Reserve - Gold
- Craft Distillers Spirits Competition
Three Chord Strange Collaboration is a favorite pour. Now, I'm adding the 12 Bar Reserve to that list!
- Mark Pruett
Power of three.
1

Flavor

Just as a Three Chord progression is at the root of the blues, music is at the core of Three Chord Bourbon, a whiskey infused with a harmony of rich taste. This well balanced spirit is complex.
2

Structure

Our handcrafted bourbon is steeped in tradition, yet revolutionary, using a proprietary blending process to finish our whiskeys. By heating American oak to precise temperatures to release specific flavor and aroma compounds. Our blending process integrates these compounds into the blended spirit. This process creates a melody of caramel, vanilla, and maple -soaked notes.
3

Finish

Like the feeling you get when you hear that perfect song, you'll know Three Chord Bourbon is right with that first sip, however, the smooth finish and mild hug sings "you'll want an encore"!