Our Line of Spirits
Small Batch Handcrafted Bourbon and Spirits
The Three Chord team of expert blenders, coopers, and sensory professionals have developed a multi-step process we call "Perfectly Tuned Taste." Our process begins by carefully selecting the finest bourbon and rye whiskeys from stocks in Kentucky, Tennessee, and Indiana. Once the blend of spirits is assembled, 300 gallons at a time, we apply our proprietary process of pyrolysis — heating American oak to precise temperatures to release specific flavor and aroma compounds — and rhythmic disruption to integrate these compounds into the blended spirit. Finally, each small batch blend of Three Chord is evaluated by a trained sensory panel to ensure an uncommon depth of flavor, character, aroma and a "Perfectly Tuned Taste" in each bottle.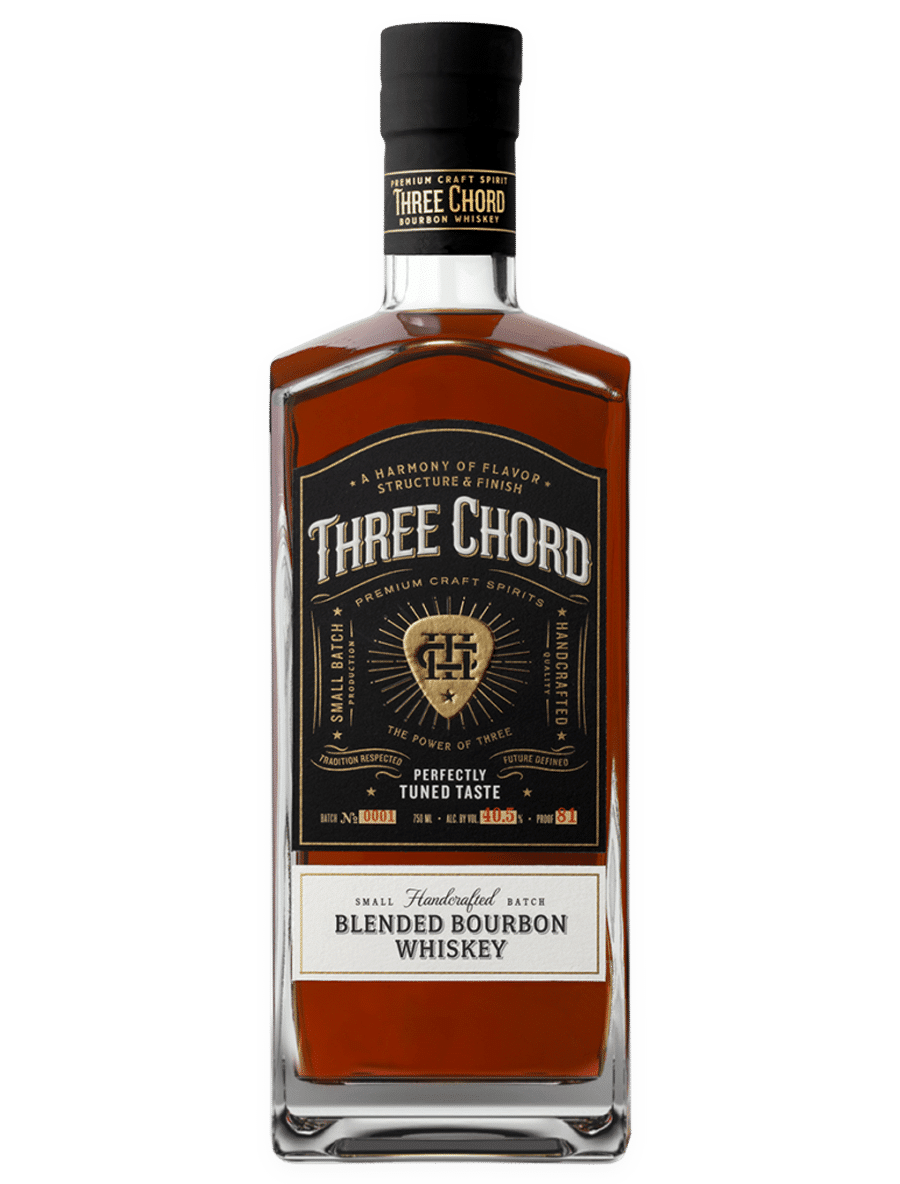 Blended Bourbon Whiskey
PROOF 81
Three Chord Blended Bourbon is a blend of up to 12-year-old barreled bourbon, selected from the three premier bourbon producing regions in the country; Kentucky, Tennessee and Indiana. Just as in music, the Three Chord Progression; I, IV, V blend together, in harmony to make a great song, each bourbon contributes a different characteristic to the final product. We blend them using our proprietary filtration and secondary wood charring process to create a balanced bourbon, greater than the sum of its parts! Blended to a "Perfectly Tuned Taste"!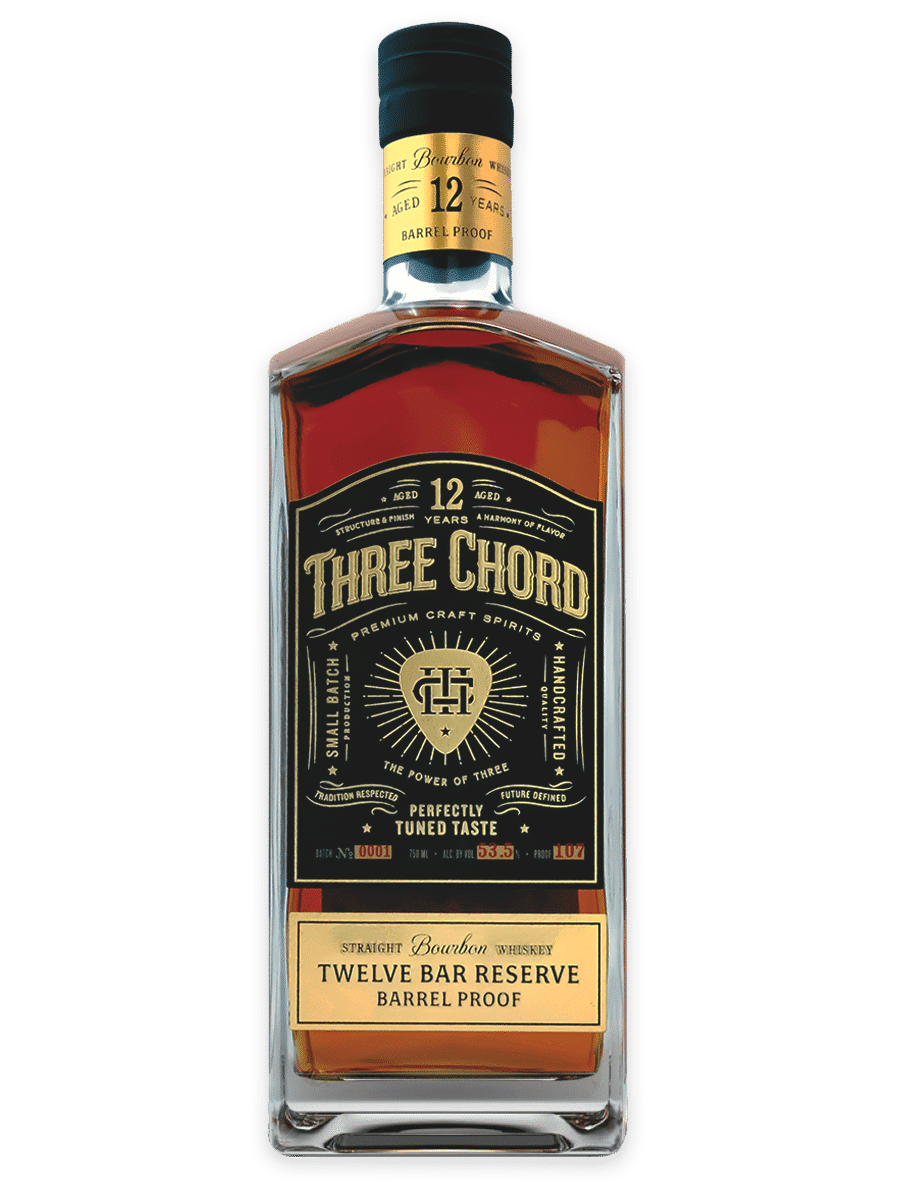 Twelve Bar Reserve
PROOF 107
The Twelve- Bar Blues is one of the most prominent chord progressions in popular music. Like the blues progression, Three Chord's straight bourbon has a distinctive flavor. Just as the progression has unique rhythm, chord structure and duration, Twelve Bar Reserve has a distinctive flavor, smooth character and refined taste. A blend of Kentucky and Tennessee 12 year old Bourbons. Each offering its own character to complement each other. They were born and matured in bourbon country and they ventured to Michigan to join in harmony! Blended to a "Perfectly Tuned Taste"!